EBOOK / GUIDE
How to Manage Social Media Engagement in 2020
Reactions and comments become a part of the ad, shape viewers' perception, and can make or mar brands. Our ebook will equip you to manage your engagement effectively and strategically.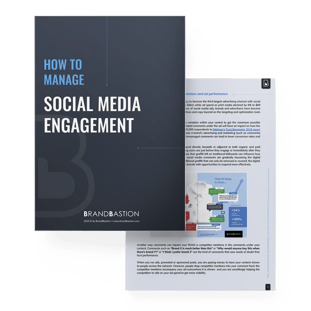 What's In the E-Book?
While brands have many advertising options to reach users on social media, they have far less control over the volume and type of social media engagement that their ads receive.
Tips on how to manage all types of engagement - the good, the bad, the ugly
Best practices from Fortune 500 companies, disruptors, and challenger brands
How managing engagement effectively impacts social media and ad performance