Holiday Season 2022
Comment Management Guide
Brands that can successfully inspire gift purchases while also driving customer trust and loyalty are the ones that will continue to thrive – during the holiday season this year and beyond. This detailed guide will help you improve your social media game during the busiest period of the year.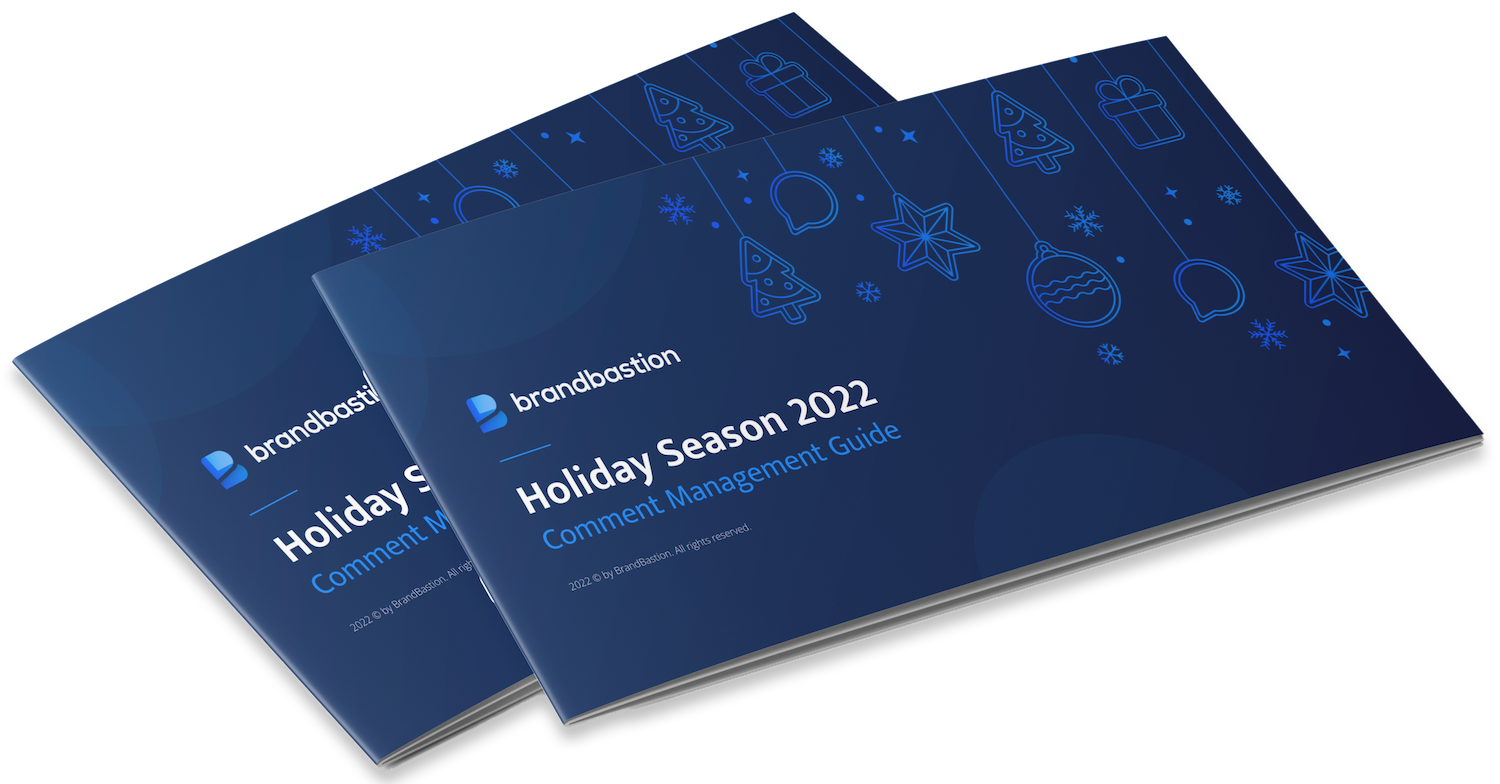 INSIDE THE MINDSET OF THE 2022 HOLIDAY SHOPPER
Comment Volumes
Discover which types of comments brands receive more during the Holiday Season and get ready for it.
Engagement Tips & Insights
Learn how to manage comments, drive engagement and make your brand stand out during the holidays.
Holiday Planning Calendar
Leverage observance days and holidays with tips to plan your campaigns in time!
Executive Summary
Over the last years, we've seen that social media dominates the digital landscape and has become an even more crucial element in building meaningful relationships with consumers. This is extremely important during the busiest period of the year, when consumers are ready to shop for the perfect gifts and turn to social media to find ideas and interact with brands.

But how can brands stand out in the holiday shopping season? It starts with strong creative social media campaigns on different platforms and ongoing optimization, but it does not stop there. You can make your ads and posts perform better by leveraging UGC and conversations, identifying conversion opportunities, preventing harmful comments, protecting your brand reputation or ROAS, and assessing content resonance to guide your strategy.