GUIDE FOR MARKETERS
Conversational Brand Safety
The risk of advertising next to the wrong social conversations is too high and the consequences too great. This eBook provides marketers with guidance to mitigate risk by ensuring that your brand messaging is alongside social conversations aligned with your brand values and objectives.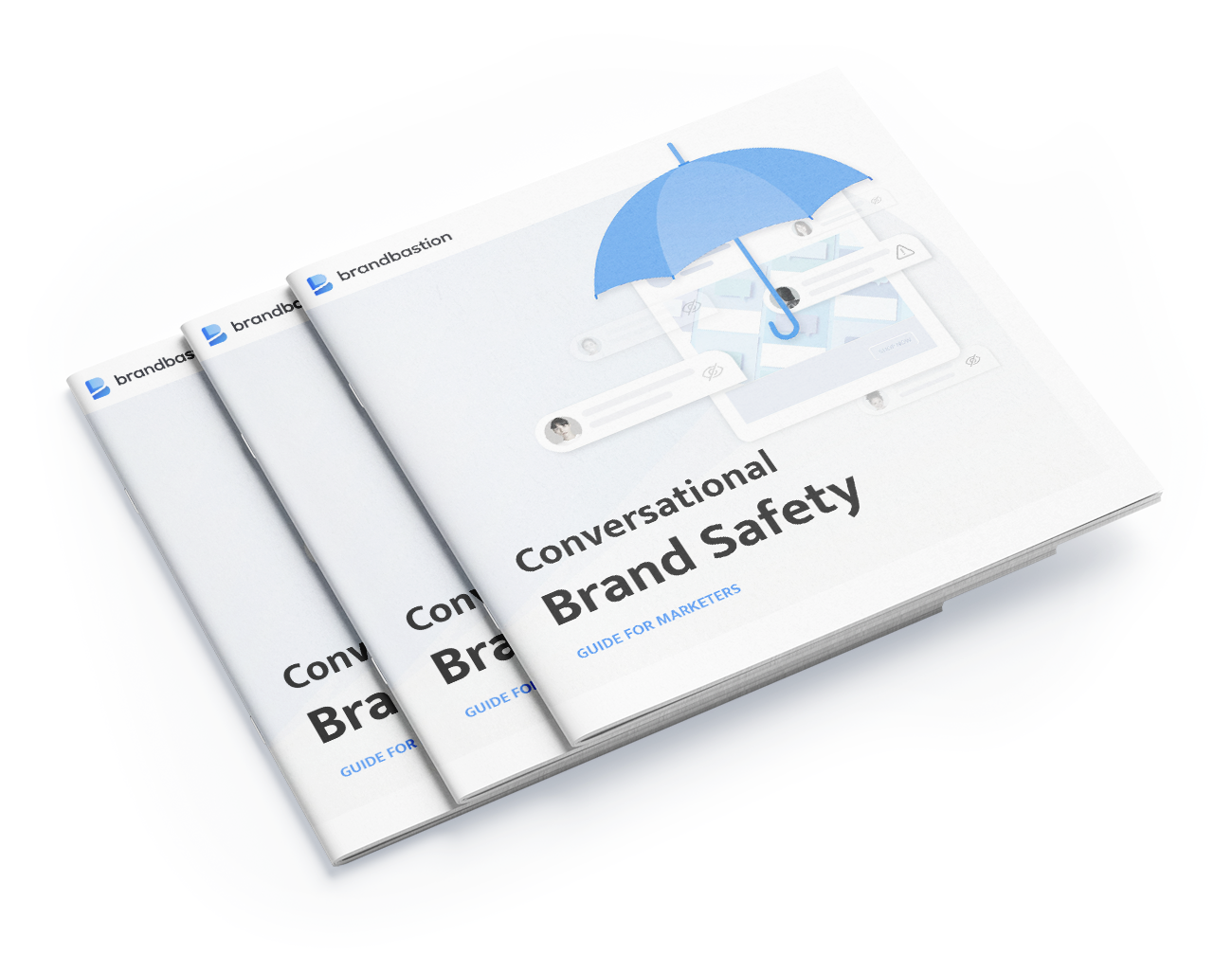 Control how your content is perceived to avoid costly reputational damage
Safety vs Suitability
Learn the difference between brand safety and suitability
The Dangers
Uncover the dangers of advertising next to unsafe or unsuitable content
Vertical Nuance
Explore brand suitability nuance between different industries
Brand-safe Content
Discover what is or is not brand-safe or suitable for your brand
Executive Summary
As marketers, it's crucial to make informed decisions that protect your brand's reputation. However, in the current climate where cancel culture is commonplace, extremist content is running rampant on the internet, and fake news is the 'new norm,' decision-making has become particularly difficult, and it's likely that your brand's safety has been put at risk.

In 2022, marketers must have a pulse on every aspect of each marketing campaign, including the conversations surrounding their ads. Today, audience matters, ad adjacency matters, social communities matter, comments matter. That's why marketers need to become well-versed in brand safety and suitability.