REPORT
2018 Apparel Instagram Marketing Report
What is in it? BrandBastion, an official Instagram partner, identifies current issues faced by the apparel industry and details strategies on how to best manage them.
How was it compiled? A new exclusive study pulling data from over 9,000 comments analyzed across 63 Instagram ads from major apparel brands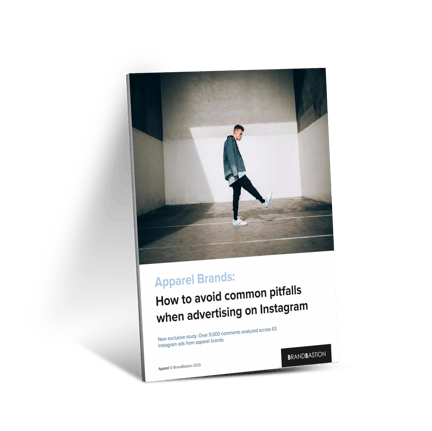 Comments analyzed across 63 Instagram ads from major apparel brands including:




.


.

And more….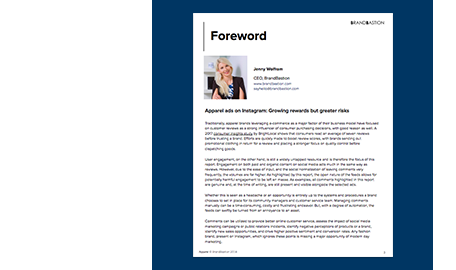 Foreword by Jenny Wolfram
CEO & founder of BrandBastion, recognised in 'Forbes 30 under 30', points out opportunities for fast movers in the apparel space on Instagram.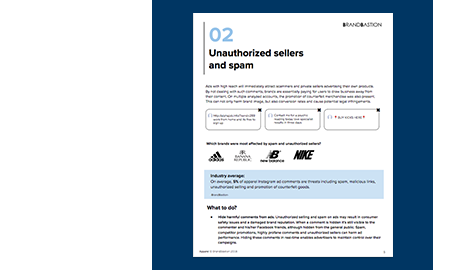 Unauthorised Sellers and Spam:
5% of all comments across apparel ads are classified as spam. See the prevalence of resellers and counterfeit sales on leading apparel brands, and how to stop it.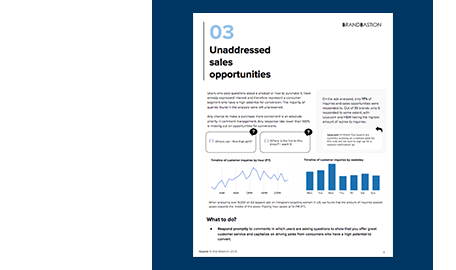 Unaddressed Engagement:
27% of apparel creative engagement on Instagram is positive, as opposed to 8% negative. See strategies on how to turn positivity into conversions.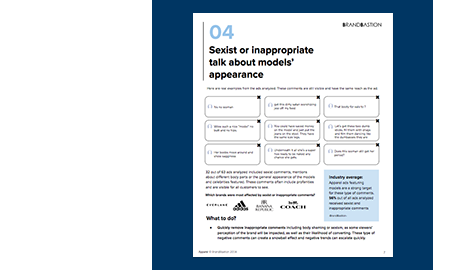 Model Backlash:
Over 50% of ads analyzed featured sexist and/or inappropriate comments targeted at the model used. See which brands were worst affected, and how to minimize this issue.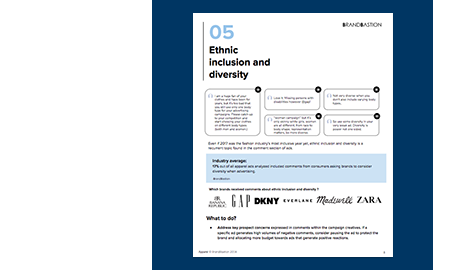 Ethnic Inclusion and Diversity:
17% of all apparel ads analyzed included comments from consumers asking brands to consider diversity when advertising. Discover audience reactions to current diversity efforts and insights into any effects on user sentiment.
Let's talk about how we can help your brand